+

BECOME A MEMBER

Become a part of the Empire Family. Look at our great value membership packages.
+

 TAKE A CLASS

With our range of classes you are sure to find a fun way to help you reach your fitness targets.
+

 THE EMPIRE ETHOS

Explore the gyms top of the line facilities and discover our deep passion for what we do.
Empire is an award-winning gym, on your doorstep.
Award-winning why? Its about family, quality, cleanliness and professionalism.
A family run business established in 2014, Empire is a comprehensively equipped gym with high quality equipment which is always being added to. We also provide well over 90 fitness classes a month and our qualified, skilled staff can create exercise programmes and personal training sessions should you wish.
Classes are FREE to members! And only £8 to non-members.
Empire can take your fitness goals, ideas and aspirations and turn them into a reality. Gym, classes, personal training or all of the above, you can choose and use Empire in a way that suits you.
If you are a member, thank you. If you are not a member yet, we can't wait to meet you.
Matt.
High quality, well maintained gym equipment that you can trust. A gym space that is clean, vibrant, colourful – A playground for fitness. Functional equipment, cardiovascular equipment, weight training and resistance equipment. The full range is available to you at Empire Gym. And when you walk in it will be a much larger space than you ever imagined could exist behind the art deco façade.
A dedicated and impressive 110 square meter class space is on the first floor. Fully air conditioned throughout. Cooling when its hot, heating when its cold. High quality changing and shower facilities.
There is access via a rear entrance to the gym that ensures wheelchair users can and do use Empire Gym too. With 2 dedicated disabled spaces directly adjacent to this entrance. Indeed, Empire and its facilities purposefully lend themselves to be usable to anyone and everyone. Fully inclusive. There is a dedicated disabled shower and locker facility on the ground floor in the gym too.  We have a Defibrillator on-site, and all staff are first aid qualified. Indeed we have also recently trained some of our members in the use of the defibrillator.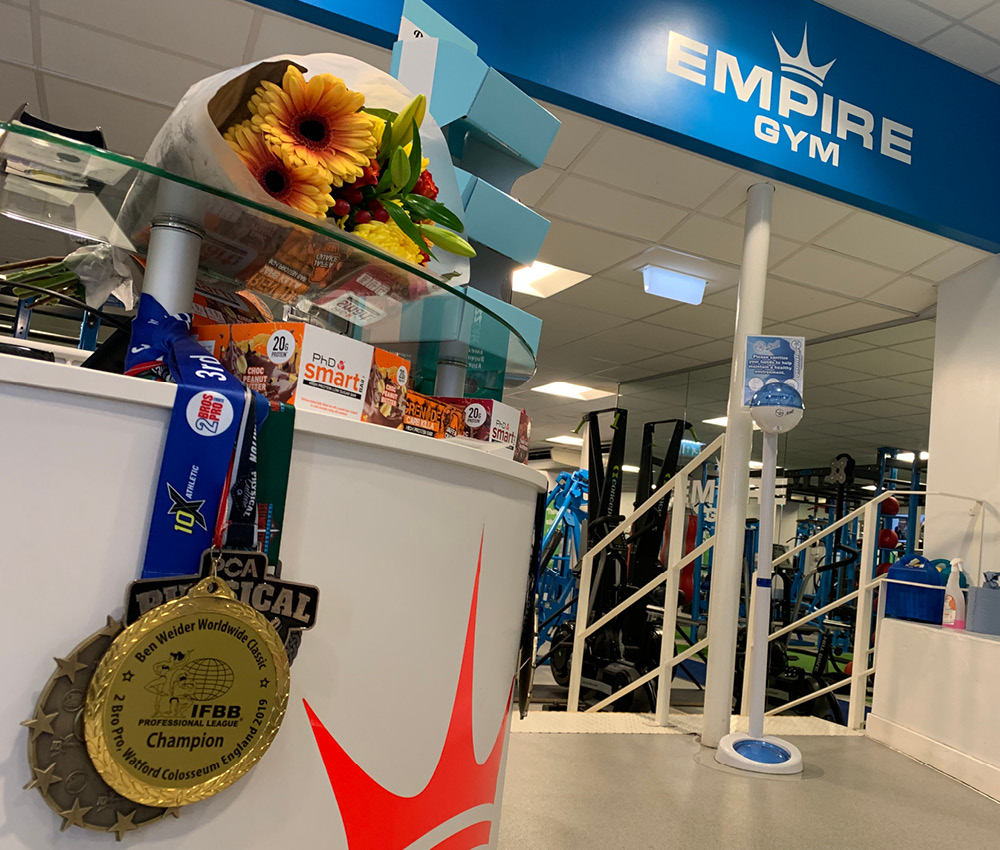 NO  JOINING FEES FOR ANY MEMBERSHIP
We have a range of membership options for Empire Gym. All memberships include unlimited gym access during opening hours. Studio classes are also free with all membership types. And remember – absolutely no joining fees. Become a part of the Empire Family.
THE LATEST IN TANNING
SUN SUITE