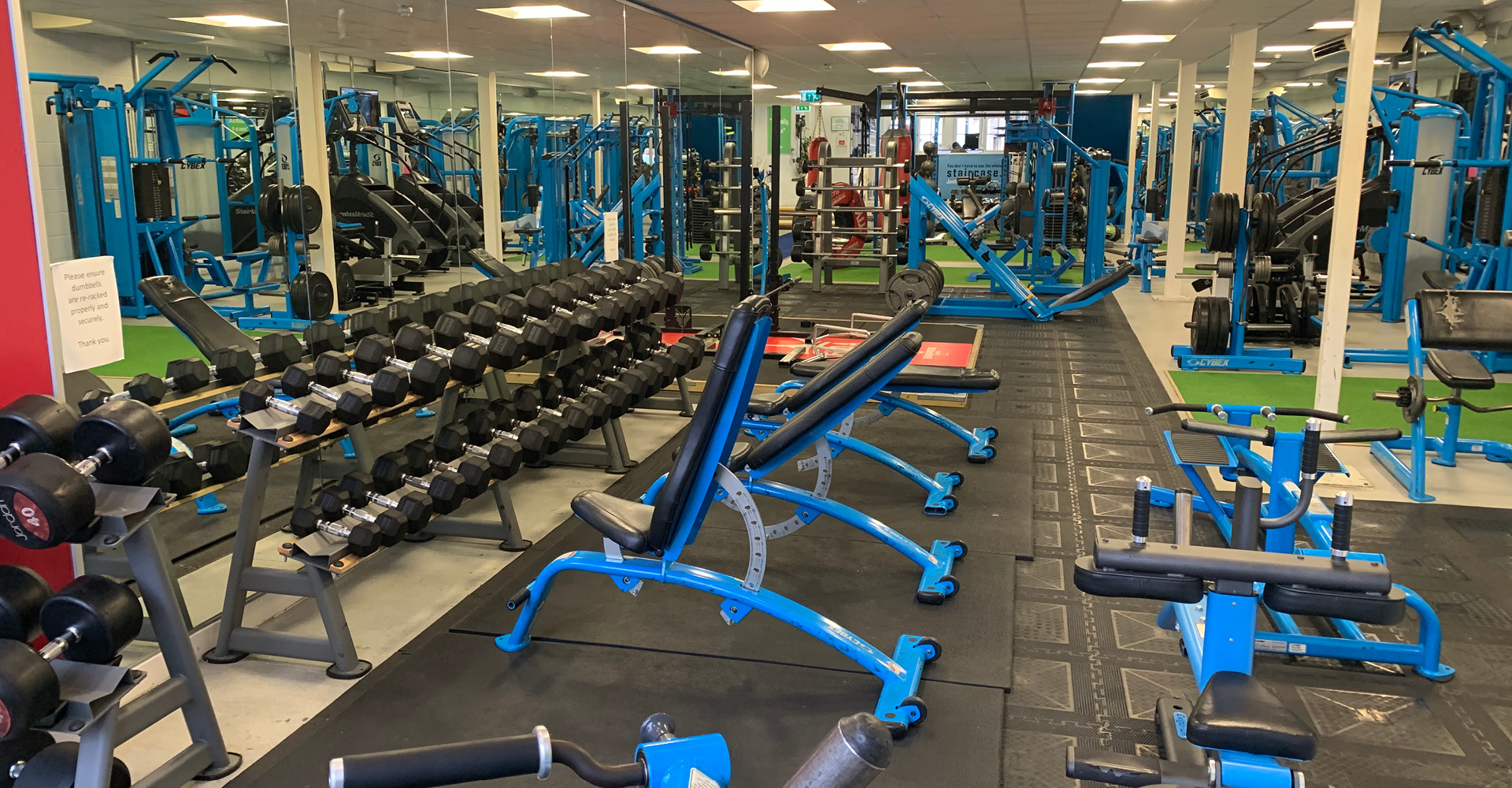 From Thought to Fruition – What Sets Empire Apart?
You want to achieve something. As with all achievements, there is a beginning. There is a thought, an idea, a vision, the genesis of the act or action you are about to embark upon. A decision. Then there is the question of how. 'How can I achieve that?' This is followed by a decision-making process in terms of your plan, or your vehicle in getting to your destination. 'Which, what, who will I choose and why?' Then, there is the action. The do! The part that is incumbent on you.
And, if every step of this process is taken wisely, the action, the doing, will be accompanied by help. By things or by people who believe in your idea, your goal. Believers, coaches, supporters, providers of frameworks and facilitators, people with talent. Positive, people or mechanisms that see and harness your potential to realise your goal. So, of course let's bring this into focus in a fitness context. In fact, let's being it into sharper focus in terms of a local fitness context.
The Deepings is very fortunate in that its people have a choice when it comes to choosing who, how and where they want to exercise. There are at least three businesses, of which Empire is one, who provide facilities for local people to exercise. Indeed, one of the reasons Empire is what it is, is because of the high quality of competition it has. We have and always will absolutely respect our 'competitors' and we recognise in fact that we share many of the same passions. But each business decides how it makes itself different from another. Each decides how the very mission and personality of its being brings the most value and benefit to its customers.
At Empire, we have always been passionate about wanting to set people free. This might seem a grand idea. It might seem an overly poetic statement, but I believe in it. I believe in it completely and fervently. From my six years' direct experience in the fitness 'industry' I have seen the journeys of thousands of people. Literally thousands. Some are long, some are fleeting, some are moving and inspirational, but all have one thing in common, the person has had an idea, and acted upon it. And I have huge respect for that.
But what makes a person's fitness aspirations last? It's a massive question. I have a few answers for it too. Number one!… People need to surround themselves with others who have positive aspirational thoughts and ideas. People who don't apologise for wanting to do more, to be more, to achieve more and who see the value in every action a person takes to better themselves, however small and incremental those actions may be. The personalities that people surround themselves with should be like a bed of rich fertile soil in which your goals are planted, nourished and encouraged to grow and blossom.
Then there is recognising where you have gaps in knowledge and where that knowledge is. So, if you want to work smartly and employ your hard work in the most efficient and effective way possible, who has the knowledge and experience to keep you on the right course? Knowledge isn't all about 'exercise expertise' either. Knowledge of how to engage with, motivate and inspire different types of personalities is arguably even more important. Knowledge of how to make someone feel valued, a compliment in the right direction, an ability to read when someone is feeling down. A talent in making someone feel ten feet tall on their lowest of days. Make sure you are 'coached' and supported by people with such talent. You deserve that!
There needs to be a variation in the tools at your disposal to achieve your fitness aspirations, as we are all very different. It isn't a 'one solution fits all' scenario! So, literally speaking, you need to have access to lots of different group fitness classes at varying times of day, in addition to qualified detailed gym induction and ongoing instruction; then, you need to be able to progress to personal training if you wish. Finally, you need to have the freedom to flourish and take ownership of your fitness, and this comes when people begin to build their own routines in a supportive, safe, professional gym environment. This is what I mean when I talk about setting people free.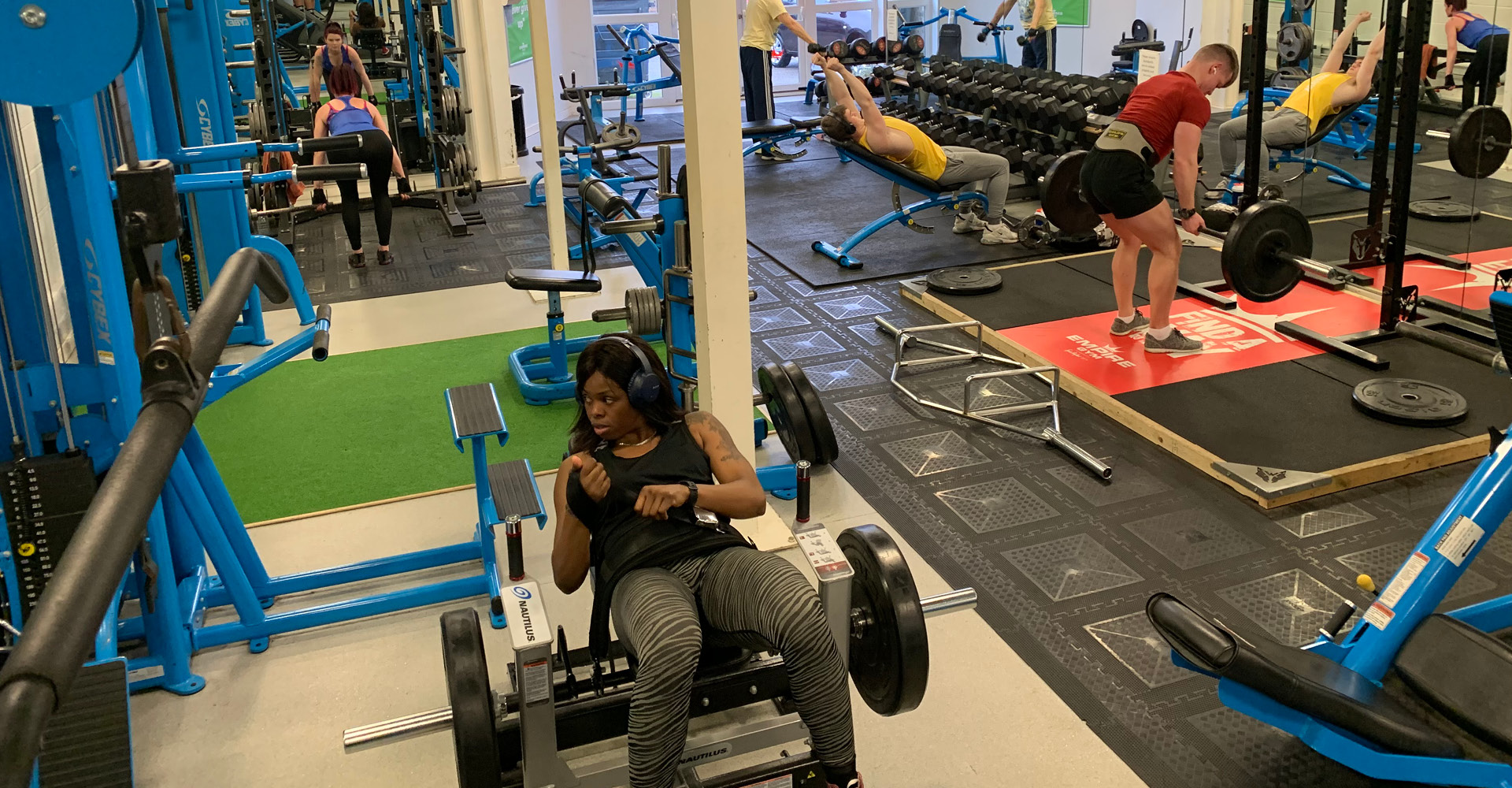 At Empire I have seen so many people go through an evolution. Many begin by taking part in structured fitness classes. And how lucky Empire is to have the very best talent at its disposal with its instructors. People may begin with their favourite classes and feel comfort in the company of their friends and a familiar, trusted professional instructor who knows and inspires them.
Next, people begin to look at the varied class timetable and decide to try something different. Something new. People may go from a Bodypump class to try their first ever indoor cycling class, or they may decide to experience the feel of higher intensity training in a Metafit class or high intensity circuit training on the gym floor.
Then there is the moment when people who had been subject to the stereotypes about what gyms are like realise that the gym itself is an exciting opportunity. A playground. A place where everything they have seen, done and learned can be played out in their own time, at their own pace, in their own way, by their own design. I love this moment, when people realise that they are capable, knowledgeable, expert in their own right and that, at Empire they have the fertile soil of support in the form of the right people, the availability of choice, and the professionalism of the environment that means that they have total and complete ownership of their fitness. They have grown wings.
It's important to say also that this evolution isn't linear. It doesn't mean that training in the gym is better than a class, and it doesn't mean a class is better than training in the gym. It doesn't mean that personal training is the pinnacle for everyone. It means, as your knowledge grows, and you learn about your physique and your personality, you can choose to pick from your options to build a jigsaw that reflects the way you like to 'get fit' and progress. That's what sets Empire apart.
We have the classes. We have the gym. We have the talent and the experience. We have the knowledge. And we have the facilities that make it all possible. Over 1,200 bookable class spaces every month. A gym that is open and professionally staffed for eighty-four hours a week.
And I'll leave you with this wonderful email I received this week from Empire member, Phil Cross, who is sixty-eight years old. As a perfect example of someone using the Empire environment to their advantage, Phil is in the gym every weekday! Phil wrote…
"I have a condition called primary lymphoedema. The lymph fluid in my left arm does not circulate properly and causes my arm to be permanently swollen, and there is no cure. I was diagnosed in the late '70s. In the early '90s I was referred to a specialist at the Royal Marsden Hospital, London. There, I was prescribed my treatment, which consisted of a compression sleeve and antibiotics to prevent infections. I will wear the sleeve for the rest of my life. Until 2016 I attended a Lymphoedema Clinic once a year where my arm was measured to make sure that the compression sleeve was of the right size. My arm stabilised. For a period of time, there was no deterioration or improvement so in 2016 I was discharged but told that if there was any change, I would be referred back to the clinic.
In December 2016 I retired, and in September 2017 I joined Empire Gym, mainly because I was concerned that muscle loss accelerates after the age of sixty and that I wished to be fit and active during my retirement. Matt gave me a routine of resistance and cardio exercises which I still follow. After a few months I noticed that the swelling in my arm appeared to lessen and to be softer.
I then asked Dave to give me some specific exercises to strengthen the muscles in my arms, as lymph fluid is circulated by the muscles. This definitely helped and in late 2019 I asked for a referral back to the clinic. When I attended the clinic, the nurse was very pleased that the swelling had gone down by two centimetres, the first improvement since staring my treatment. I have now been prescribed a tighter compression sleeve which will be reviewed in six months' time when hopefully an even tighter sleeve will be prescribed. This will hopefully reduce incidences of infections and lessen the swelling.
I will continue with my gym sessions which have improved my fitness levels. I also enjoy going to Empire – it is a friendly, sociable, clean and encouraging place to be." Phil.
Much love as always, Matt.